Meet our managers...
Tops Babbacombe
I moved to Torquay and joined the Tops family in May 2018.
My childcare practitioner journey began as a part time volunteer 25 years ago, where I then worked my way all the way up to Nursery Manager. I have managed settings in several large chains, and enjoyed working in every role in between!
During this time, I also gained my first Teaching Assistant qualification and worked alongside my children in their primary school.
Tops Boscombe
I have been part of Tops for 6 years now, starting as a level 3 Practitioner at Tops Bournemouth. I progressed my way to Deputy Manager, and more recently Trainee Manager, and finally Nursery Manager at Tops Boscombe. On my journey, I have been Room Manager of most of the rooms within the nursery, as well as the setting's SENCO.
I am proud to have mentored my team, and helped transform the nursery environment. I enjoy supporting the Nursery Manager during my role as Trainee Manager and I am excited to develop Tops Boscombe further.
Tops Bournemouth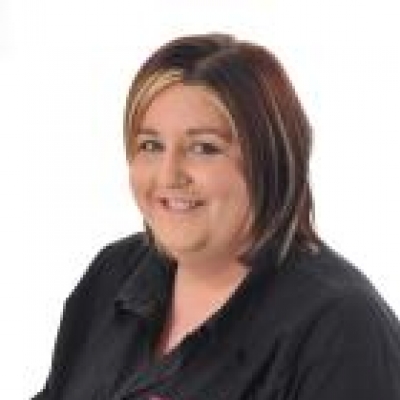 I joined Tops in January 2017 as Deputy Manager and Room Manager of Explorers at Tops Corfe Mullen. During this time, I worked alongside the manager to gain Outstanding status from our internal audit.Then in January 2018, I had the opportunity to become Manager of Tops Bournemouth. The chance to work with this Ofsted rated outstanding team allowed me to continually support the children through daily development, and take the nursery to new heights.I have worked in day nurseries for over 13 years and have my foundation degree in Early Years. I am also currently working towards my Level 3 in Leadership and Management with the Aspire Training Team.
Tops Bretonside
I manage Tops Bretonside, I have been working in the childcare industry for over 15 years and I started to build my knowledge training to my first apprenticeship in childcare level 2, I quickly achieved this and then moved onto my level 3,I found I was passionate and enjoyed supporting new parents and building relationships with babies. I then developed my skills and knowledge by achieving an Advanced Practitioner working with Babies. These skills I developed supported me in a baby room lead position and continued to support me personally as a first-time mum. I have continued to build my knowledge and skills in my professional role and I am now a manager I have welcomed another child into my family and I continue to be passionate about supporting families I work with always offering any helpful tips or advice to help parents with their children.
Tops Cattedown
Hi, I'm Laura and I manage Tops Cattedown. I have worked in this setting for nearly 14 years now. I started as an apprentice and, over the years, gained my NVQ level 2 and then level 3 in childcare. During this time, I have had my own two children, which has given me more confidence as a practitioner, as well as a new mum. This has helped to support my knowledge and understanding of under 5's, and aspired me to continue my professional development, working my way up to Nursery Manager in 2014. I really enjoy my role as a manager working with the children and the team. I have high expectations and a great sense of pride in our team, and hope to continue to be the best we can be.
Tops Charminster
"I have worked in childcare since 1999, working in both day nurseries and the NHS. I joined the Tops family in March 2014 as Deputy Manager at Tops Boscombe. During my time at Boscombe, I worked at the setting Senco and Enco and also the settings Communication Champion. In September 2016 I gained my promotion to manager at Tops Charminster.
I hold a BTEC National Diploma in Childhood Studies.
As a manager, it makes me proud to support my team in helping all the children grow and develop into confident school leavers."
Tops Christchurch
I previously worked with Tops in 2015, at Tops Bournemouth. During this time, I completed various training courses, and helped to run Tops Forest School. I left Tops to manage a nursery setting in the Bournemouth area, but in 2018, returned to the company as Trainee Manager at Tops Boscombe.
During my time at Tops Boscombe, I worked closely with the Nursery Manager and training team to have in depth mentoring. I have now progressed to becoming Acting Nursery Manager at Tops Christchurch and am looking forward to leading the Christchurch team into brighter futures.
Tops Corfe Mullen
"I started Tops in 2014 in the role of a Deputy Manager at Tops Parkstone whilst also completing my BA (Hons) in Early Childhood Studies. I was exceptionally proud being a part of the Ofsted experience at Tops Parkstone, especially when we got Outstanding. Having successfully completed my degree I then took it upon myself to further my qualifications and experience by doing the Level 3 Leadership and Management through Aspire.
I was promoted and transferred to Tops Corfe Mullen in November 2016 as the role of Nursery Manager. I had my first Ofsted experience within 3 months of joining and I was so proud to announce that we got a Good! I am extremely proud of my Nursery and how far it has come along since I have taken over. I am so fortunate to have such a hard-working and dedicated staff team who continually go above and beyond to provide innovative experiences for our children."
Tops Devonport (maternity support)
I have been working in childcare for 10 years and in this time, I worked on my level 2 and 3 NVQs. I spent many years as a 1:1 support, working with children who had additional needs, supporting them and their families. I worked hard and became Room Manager, teaching and supporting our team members, as well as getting our children school ready. I have also done Makaton training, which has been invaluable in supporting our children, as well as being a blast. I am looking forward to doing many more training courses to forward my career in childcare.
Vikki Peake
Tops Efford
I have worked in childcare for 11 years, and loved every moment of it! I joined the Tops family as a level 3 nursery practitioner at Tops Cattedown, then moved to Tops Prince Rock as a room leader for the Nest-our youngest children. Whilst Room Manager, I completed my NVQ level 4, before having my 1st child. After my maternity leave, I stepped up to Deputy Nursery Manager. I loved being in a position to pass on my knowledge and experience to our newer team members, and helping them flourish into exceptional practitioners. I was blessed with a second child, before being offered a management position at Tops Efford. I gladly accepted. I look forward to bringing my knowledge of different settings into our nursery and developing our own family.
Kate Lainchbury
Tops Gillingham
"I have worked in the early years sector for 17 years and I currently hold a level 4 in Early Years, working toward my Level 5. I joined Tops Day Nurseries as a nursery manager at Tops Sturminster Newton in 2013, before moving to Tops Wimborne then Tops Gillingham.
I really enjoy the variety that the role gives me, and the opportunities to be creative and make a difference for the children are endless. I love creating new areas for the children to explore."
 Tops Havant
"I have joined the Tops Day Nurseries family with 27 years' prior experience working in Early Years.
I have gained many qualifications during my career which include Early Years Professional Status, a Foundation Degree in Management – Early Years and BA Hons in Early Years Practice.
Amongst many qualifications over the years, I have a level 4 Safeguarding qualification and will be the Safeguarding lead at Havant.  I also have a strong background in SEND support.
The environment, both inside and out, and our 'green footprint' is one of my passions – incorporating this into learning and development.  Wellies at the ready, I am looking forward to joining your child's journey with Tops Day Nursery."
Tops Lakeside – (Mat leave)
"I joined the Tops Lakeside Team in upon its opening in 2012. I worked in the pre-school room as the Room Supervisor, before being promoted to Nursery Manager in 2013.
I hold a Foundation Degree in Childcare and Education, first aid, safeguarding and more.
I have a great bond with staff, parents, children and the local community and am so proud of the achievements we have made as a nursery."
Tops Lymington
"My journey with Tops began in October 2016 when I was employed as Level 3 casual Practitioner at the brand new Tops Lymington All Saints setting. I had previously been a Manager at a Preschool setting and have been working in childcare for over 15 years, and felt it was time to embark upon a new challenge. Childcare is a vocation rather than just a job, which I have a true passion for.
As the setting grew and occupancy increased, I was promoted to the position of Room Manager as well as being an active Key Person for a number of Preschool children. At this time, I was also given the opportunity to study for my Level 5 qualification following the management pathway, which I am very grateful for.
I loved the Tops ethos and the feeling of having a supportive team to work with, and developing positive relationships with the children and parents. In June 2017 I was promoted again, this time to Deputy Manager where I began implementing a number of new ideas to develop a safe, stimulating and engaging environment for our children.
I feel inspired to work every day as it is great to work in a job I feel so passionate about. There have been many challenges at Lymington and I have enjoyed watching the new nursery take off and being part of developing the setting into the busy nursery that it is today."
Tops Mini Mariners
I started with the Tops family in April 2010 as a level 2 apprentice. I worked my way through my Level 2 and Level 3, and then was offered a full time Nursery Practitioner position. After a lot of hard work, I become Senior Practitioner of Preschool, and eventually Room Manager. After progressing to Deputy Manager, I was then given the opportunity to cover the Nursery Manager position during her maternity leave. Whilst doing this, I completed my level 3 Leadership and Management qualification, before going on my own maternity leave to have my daughter. I came back to work part time as a Room Manager, but quickly worked my way back to Nursery Manager after several opportunities arose. I count myself very lucky to have been given these amazing opportunities to progress in my career.
Tops Yeovil
"I started working for Tops 13 Years ago as Nursery Manager at Tops Mini Mariners. During the 13 years of my career I have also managed Tops Musgrove, based at Musgrove Park Hospital before returning to Mini Mariners earlier this year.
I am currently the nursery manager for Tops Yeovil, the newest nursery to join the family. It is a pleasure to be able to support the new team and introduce Tops Day Nurseries' ethos.
I love working and supporting a team that are so passionate and really enjoy their work. I feel privileged to be able to support parents and their families through the transition as their children grow and helping to prepare the children for school."
Tops Musgrove
"I started with Tops Day nurseries in May 2011 as a Level 3 practitioner, I was then promoted to Room Manager in 2012 and took on SENCO as an additional role. In 2015 I was promoted to Deputy Manager and then took on the role of health and safety at Mini Mariners.
I have recently been promoted to Nursery Manager at Tops Musgrove, I currently hold a Level 3 qualification and I am currently working towards my level 4 qualification. have worked within the childcare sector for 11 years."
Tops Newport
"I started with Tops in October 2013. I started off on a 30 hour contract working in all the rooms, I then went on to becoming senior in the baby room just after 2 months. From this I was offered the deputy manager position with the opportunity to be room manager in the Investigators room (two's). After being in this role a few months an opportunity came up to become manager, I was successful and became manager in June 2014. I hold a Level 6 qualification and studied Early years Childhood Studies (BA Hons) at the University of Chichester of which I graduated in 2012.
I thoroughly enjoy my role, I love working with the children and the staff, I enjoy supporting the staff and watching them become amazing practitioners as well as watching the children grow."
Tops Parkstone
"I first joined the Tops Day Nurseries family in October 2007 at Tops Poole, as deputy manager and Baby room supervisor. I stayed in this position for 10 years, working alongside the nursery manager and staff within the rooms.
In 2017 I was lucky enough to be promoted to Manager and transferred over to Tops Parkstone, based on Herbert Avenue. I feel privileged to be part of an outstanding team.
I currently hold my NVQ 4 in child care, learning and development which I achieved in January 2014 and I am currently working towards my Level 5. "
Tops Poole
I started my journey with Tops as Room Manager in October 2013, and was later promoted to Deputy Manager, before being successful in my recent promotion to Nursery Manager in June 2018.I also hold additional responsibilities as the Health and Safety, Safeguarding and Student Rep for the nursery.
Throughout my time at the company, I have enjoyed working with all ages of our children, and have taken the opportunity to complete numerous training courses alongside my level 2 Team Leading qualification, including First Aid, SENCO, and Signalong Letters and Sounds.
I can't wait to progress to my level 5 Leadership for Children and Young People's Workforce!
Tops Portsmouth
"I have worked at Tops Day Nurseries since 2010 in management positions before being promoted to Senior Nursery Manager in 2016. During my time with Tops we have reached many milestones as a family, including 25 years of caring, Tops Portsmouth's 13th birthday, multiple news crews and media visits, an outstanding Ofsted and much more.
My role now includes supporting other South East nursery managers and working with the Operations Team to ensure best practice is met."
Tops Prince Rock
I have been part of the Tops family since the end of June 2018, as the Nursery Manager. I have been in the childcare industry for 22 years, and worked my way from Nursery Practitioner, Room Leader, to Deputy Manager, and nor Nursery Manager. I also set up and ran my own successful day nursery for 9 years, which was a fantastic opportunity and experience. I hold my Foundation Degree in Early Years, and am always looking at taking part in little courses to ensure my knowledge is kept up to date. I'm a mum of three boys who I'm lucky to say have always been able to benefit from the work I do, and we are thrilled to be part of Tops where our personal ethos reflects that of the company, and has pushed us to make further changes in our lives towards being more sustainable and eco-friendly.
Tops Salisbury
"I have worked at Tops Salisbury (formerly Toy Box Day Nursery) for over 13 years and ensure the nursery is managed in accordance with Tops Day Nurseries' mission statement, ensuring the safety, well-being and development of children within our care. Upon Tops Day Nurseries taking over Toy Box day Nursery, i have recently been made the Nursery Manager.
I hold a Level 5 Foundation Degree in Childhood Studies as well as safeguarding, paediatric first aid and channel awareness."
Tops Stonehouse
I have been working in childcare for 15 years and still thoroughly enjoy it. I started as an apprentice and worked my way up achieving my NVQ2, NVQ3, and then attending university to gain my Foundation Degree. I have been managing Tops Stonehouse for over 5 years, previously having managed Tops Cattedown. I am a motivated and passionate manager, and this shows throughout the nursery. I am always reflecting on ways we can improve and have many future goals I hope to achieve. We have a strong team at Tops Stonehouse and I fully support their enthusiasm and passion to join me in creating a sustainable, nurturing nursery.
Derry Roberts
Tops Wareham
"I joined Tops in 1996 at Parkstone Tops Day Nursery and transferred to Tops Wareham in January 2000 and opened the nursery as Nursery Manager. I worked as the Manager until April 2004 and left to have my first child. I returned to work part time as Quality Manager, working towards the quality counts accreditation scheme with RBH and Wimborne nursery sites.
Overseeing Tops Wareham from the very beginning gives me a great sense of pride in how far we have come. We have maintained an outstanding Ofsted grade for 9 years, participated in lots of events and have looked after hundreds of children in the local community."
Tops Wimborne
"I joined Tops Day Nurseries in 2013 as a nursery assistant at Tops Parkstone, before working my way up to a Manager's position. Following the first Ofsted inspection held at Tops Parkstone since I had been management, the nursery received an OUTSTANDING rating, this is something i am extremely proud of. I joined Tops Wimborne earlier this year and am extremely passionate about my role here.  I have been working with the staff to create positive changes, and hope to work more with the parents with implementing new ideas to benefit the children's development. I currently hold a National Diploma in early years, as well as a level 3 qualification in leadership and management. I have also completed Tops Forest School training, respectful baby care, Portal training, level 4 qualification for SENCO and Level 5 Cache Diploma for Children and Young People Workforce."
Tops Winchester
"I have over 10 years' experience in the early years sector and currently hold a foundation degree in working with children and also a BA hons in Education and training. Over the years I have undertaken a number of training courses including: Senco, Behaviour management, safeguarding and advanced child development.
In 2013 I was awarded the NDNA Nursery Practitioner of the year award, which was a real honour as this was voted by the parents.
I joined the Tops family as Manager of Winchester in April 2018. I am excited about my new role as manager and supporting the team as we continue to develop the nursery to create amazing learning opportunities for the children."
Support Manager
"I started working for Tops in February 2012 as a Level 3 practitioner in the baby room at Tops Winchester. This was my first ever full time role within a childcare setting. I began solely working with under 1's and as the nursery developed I began working with all under two year olds. I also had the opportunity to complete my NVQ level 3 alongside working.
In September 2013 I had the opportunity to step up to room manager and also take on the Health and Safety representative role. Health and safety was quite a new aspect of working in childcare to me at the time, I was able to attend various training courses and also attend both paediatric first aid training as well as a First aid at Work.
Whilst being room manager to the Nest & Explorers room's I started to work towards my Level 5 in advanced practice. I have always wanted to further my career as much as possible and I was so pleased to have been able to do this course with Aspire whilst still working. In August 2016 I was promoted to Deputy Manager and before stepping up to manage the nursery whilst the manager was on maternity leave.
Since starting with Tops I have had so many different opportunities to develop myself as a practitioner and also progress in my career. I am now the support manager and cover the management in a number of Tops settings, whether its new settings, covering annual or maternity leave, i am able to travel across the South and work with a number of brilliant staff teams.
Tops Managers conference 2017 - Going Green